Pre-Owned Vehicles and Existing Service Customers
The best possible value and quality care for your Toyota.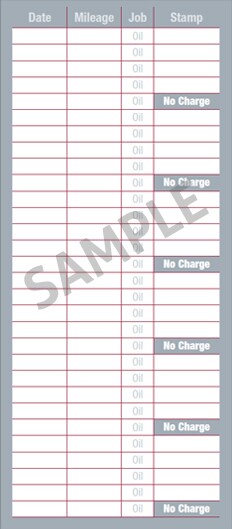 Safety
Reliability
Performance
Value
Convenience

Savings for the lifetime of your car or truck.
10% discount on parts and labor and earn complimentary services. (Some exclusions do apply. Please see the back cover for details.)
At your convenience.
Just drive in during normal business hours and we will check and adjust tire pressure as needed, inspect the engine oil level and top off your windshield washer fluid. Membership also includes priority service, make sure you mention Service Plus when calling in for an appointment. No appointment is necessary for standard maintenance services.
Quality.
We use only the highest quality lubricants, oils and parts which meet or exceed manufacturer requirements. We stand behind our work. All work is performed by qualified and trained technicians.


Program Details & Disclosures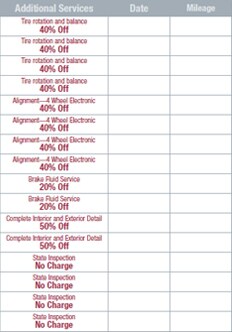 To qualify for a free service all previous services must have been performed by the selling dealer. Minimum qualifiers are a basic oil change. Following factory maintenance guidelines for services at the proper interval is highly recommended but not required. Factory maintenance schedules are developed by the engineers that designed your vehicle. They know your car best and all recommended items are based on extensive testing.
Once qualified, the applicable services provided at No Charge will consist of a basic engine oil and filter change. Additional dealer or manufacturer recommended items are not included, however they may qualify for the VIP discount.
Discounts or coupons cannot be combined with other offers. VIP discounts do not apply to:
Previously discounted such as tires and certain accessories.
Insurance, Extended Warranty, body work or deductibles.
Program fees, unused coupons or services are not eligible for reimbursement. Program and benefits apply to the designated vehicle only.
It is the vehicle owner's responsibility to present the VIP customer folder at the time of service to ensure the date, mileage are recorded and stamped by a qualified service advisor. The advisor is to initial over the stamp.
The dealerships reserve the right to verify completion of prior services using vehicle history files.